Sports Therapy
Despite the name, Sports Therapists don't just see people with sports injuries. They can help you restore function in various aspects of life.
book now
BERKSHIRE PHYSIOTHERAPY
Sports Therapy
When you exercise or play sports regularly, certain parts of the body can become susceptible to strain or injury. Sports injuries can be caused by various things including not warming up properly, pushing yourself too hard or simply suffering an accident. When injuries happen, they usually require you to stay off your feet while you heal.
Sports Therapy is an aspect of healthcare that is specifically concerned with the prevention of injury and the rehabilitation of the patient back to optimum levels of functional, occupational and sports specific fitness, regardless of age and ability.
It utilises the principles of sport and exercise science incorporating physiological and pathological processes to prepare the participant for training, competition and where applicable, work.
Book now and get your treatment started!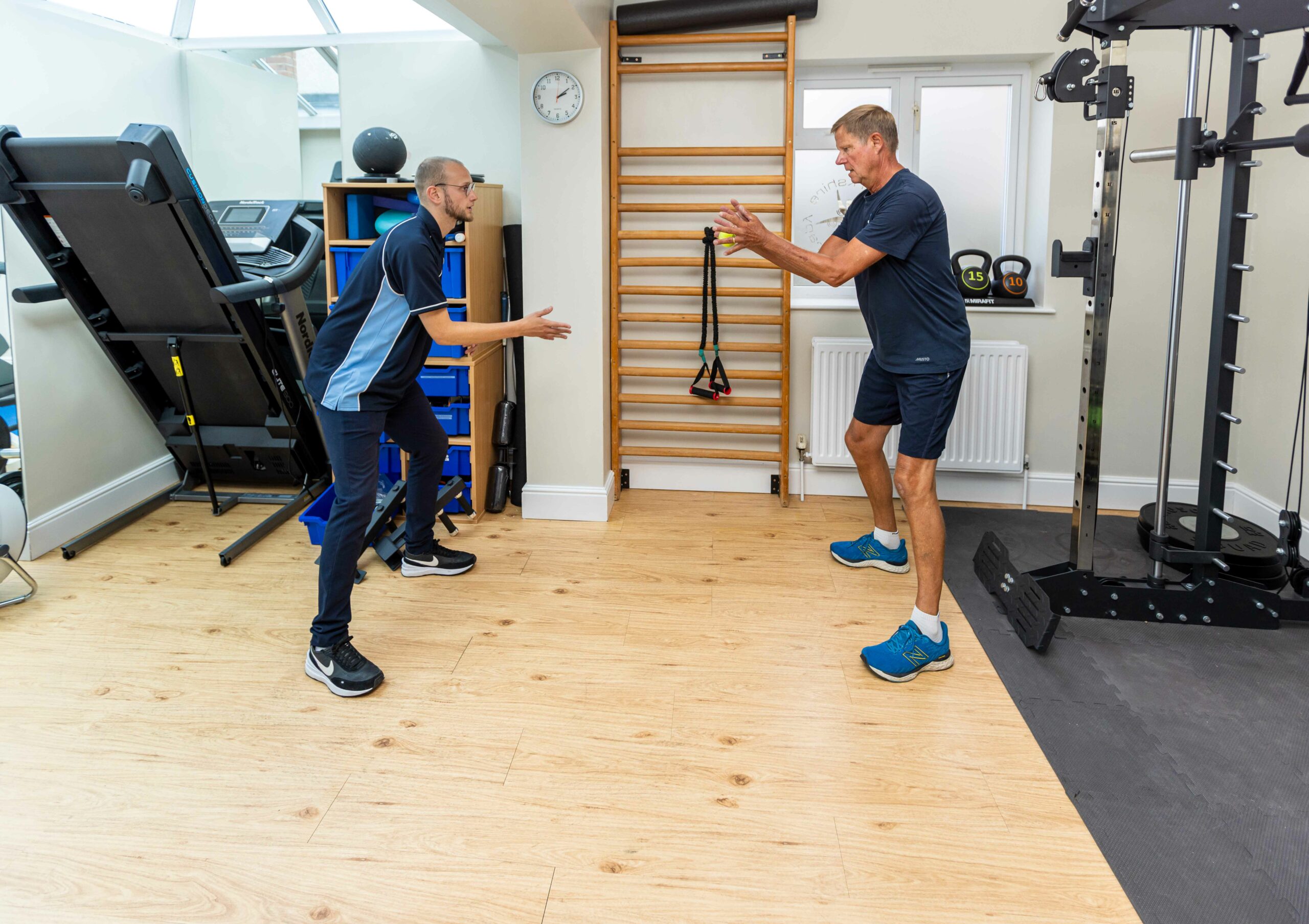 Our Sports Therapists are experts in musculoskeletal disorders. Their degree course focuses on the musculoskeletal system and treating pain and injury through hands on treatments and rehabilitation.
Sprains and Strains
Injuries to muscles, ligaments and tendons
Repetitive injuries (such as tennis elbow and golfers elbow)
Traumatic injuries
Postural problems
Muscle imbalances
Joint pain and stiffness
TESTIMONIALS
"Superb, explained everything so thoroughly to my daughter during treatment, very positive and encouraging. Very professional."- Fiona
READY TO BOOK?
If you are ready to book your appointment then just click 'Book Online' below! Alternatively you can call us on 0118 966 8601