ABOUT US
Berkshire Physiotherapy is a private physiotherapy clinic set up over 3 decades ago. Our team is passionate about providing an environment which is friendly, personal, effective, and coordinated.
book now
WELCOME TO BERKSHIRE PHYSIOTHERAPY
Who We Are
Berkshire Physiotherapy has seen three generations involved in its organisation and so we can truly call ourselves a family run business. Many of our patients have remained with us for years and we pride ourselves that we have treated their families too, from babies to grandparents. We aim to give you a warm friendly welcome as well as professional treatment and enough information to help you understand your condition. We stay up to date with the latest advancements in physiotherapy treatment. Our centre includes a large gym, 8 physiotherapy and 2 massage rooms.
Carol Adkins
Director and Neurophysiotherapist
About Carol
I've been with the clinic as a Director for more than 3 decades and continue to be passionate about my role. I specialise in Neurology and am committed to assisting my patients to feel good about themselves and get the most out of their life despite complex physical problems.
I've brought up a family in this time too and when time allows I paint and spend time gardening.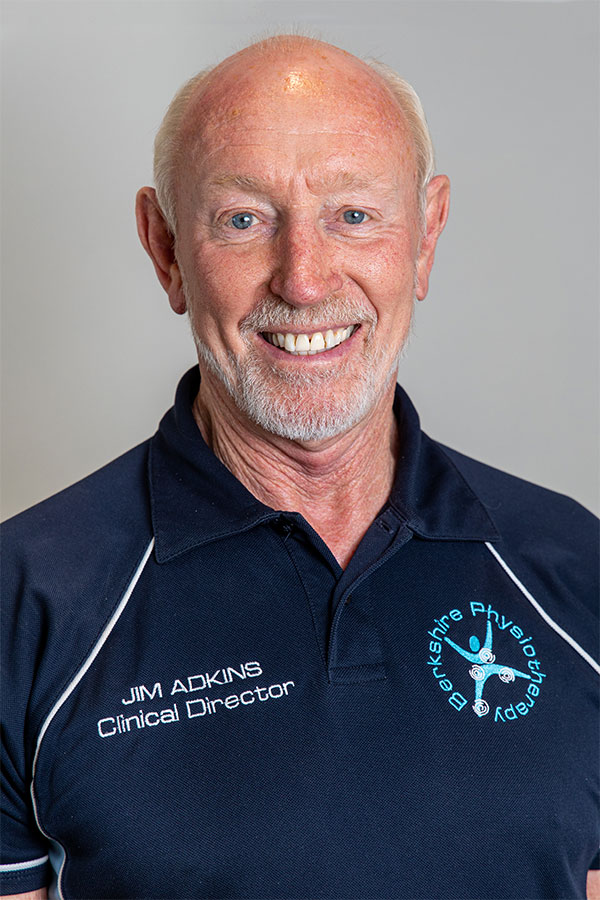 About Jim
I set up Berkshire Physiotherapy over 3 decades ago and am proud to now be sharing my passion with our fantastic team.
I specialise in biomechanics, pelvic dysfunction and back pain and have a particular interest in treating running injuries.
In my spare time I am a keen golfer and support all things rugby and athletics related.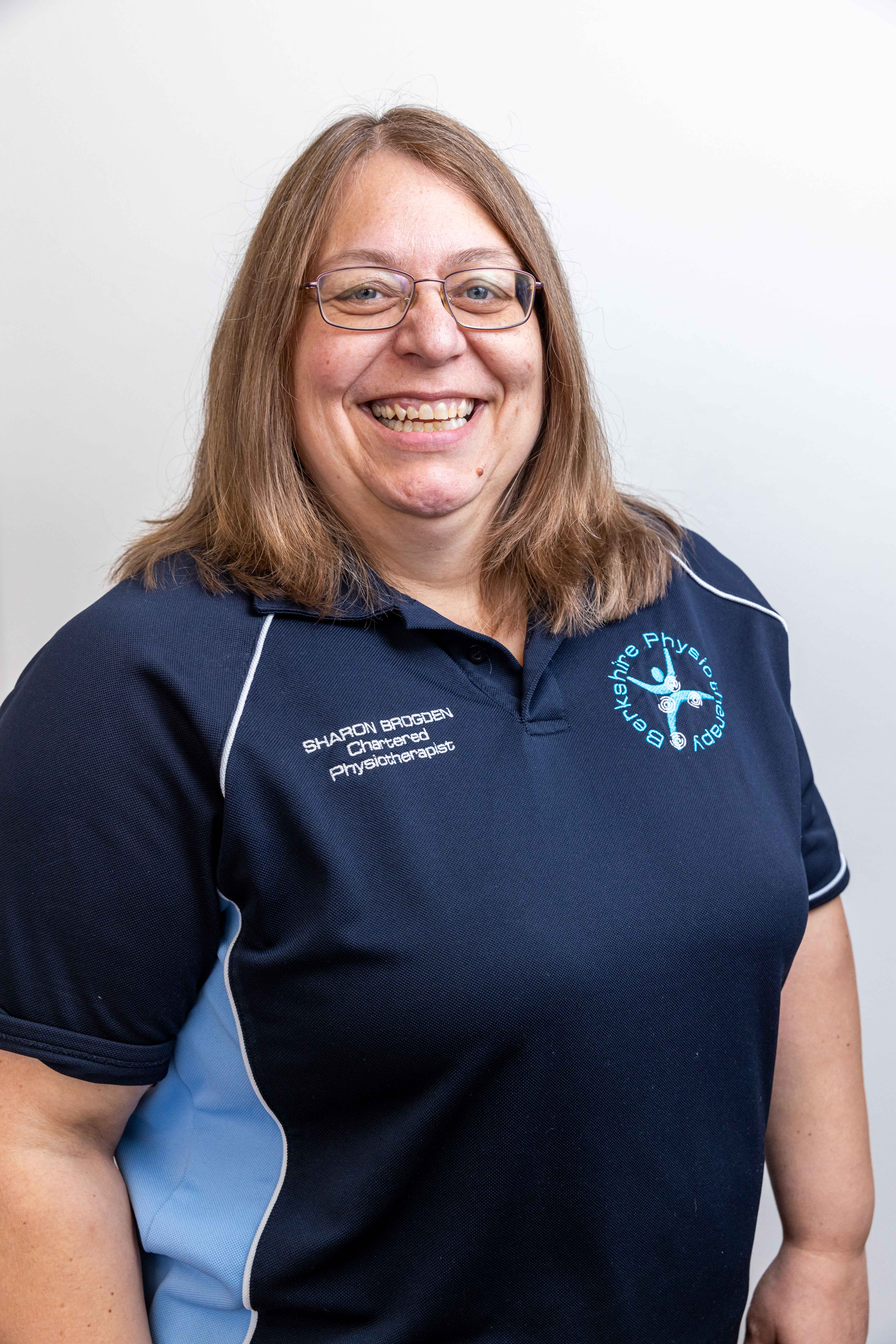 Sharon Brogden
Senior MSK Physiotherapist
About Sharon
I have been a physiotherapist since 1995 and part of the team at Berkshire Physiotherapy since 2002. My main interest is in musculoskeletal injuries caused by work and sport. I have a keen interest in the treatment of BPPV and in Women's Health – an interest that started when I had my own child way back in 2000!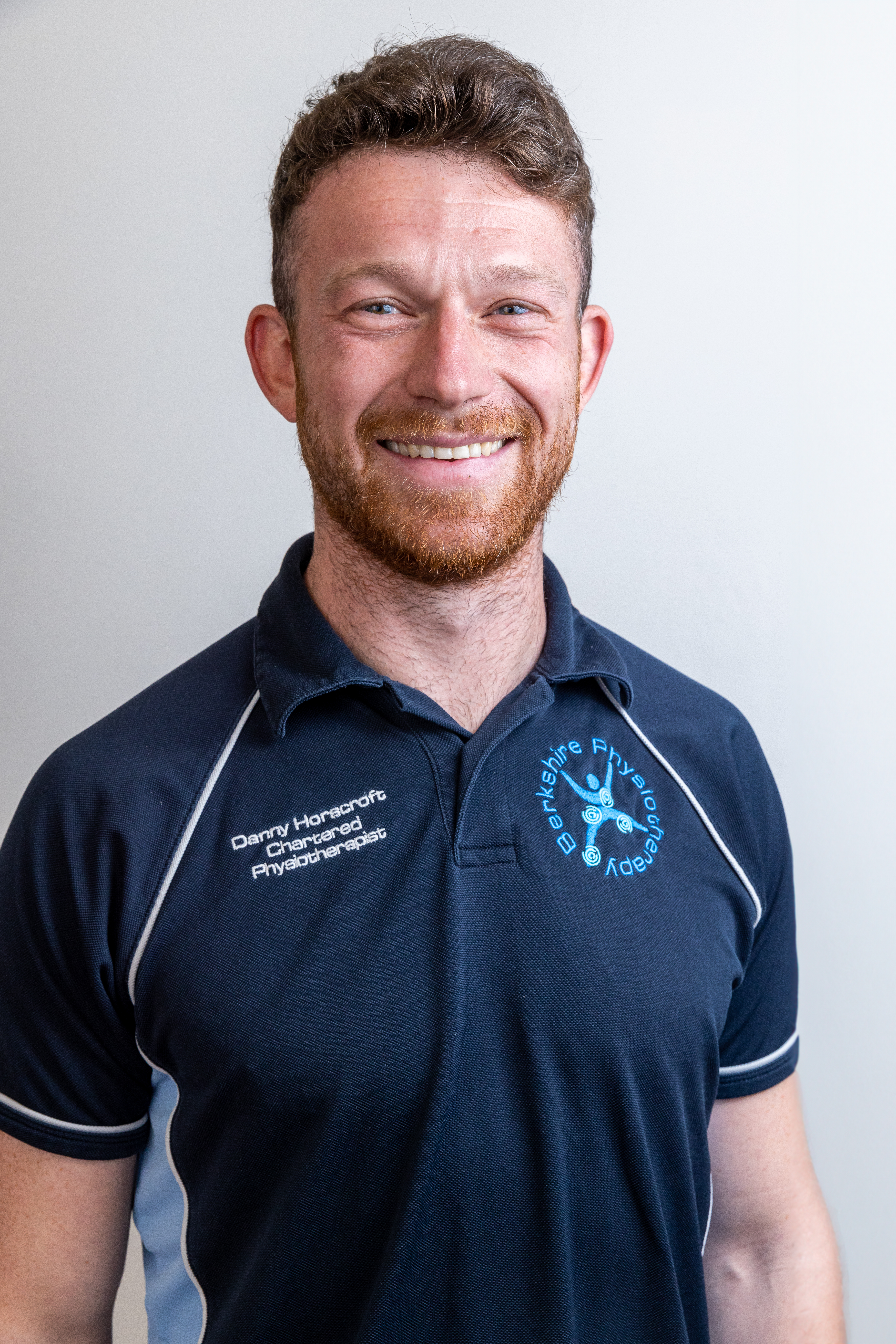 Danny Horscroft
Senior MSK Physiotherapist
About Danny
My passion for physiotherapy was developed through playing sports and I qualified in 2013. I have a particular interest in treating sporting injuries and tendinopathies. I love keeping my physiotherapy skills up to date by attending regular courses and reading the latest research. In my spare time I enjoy playing football, going to the gym and the occasional round of golf.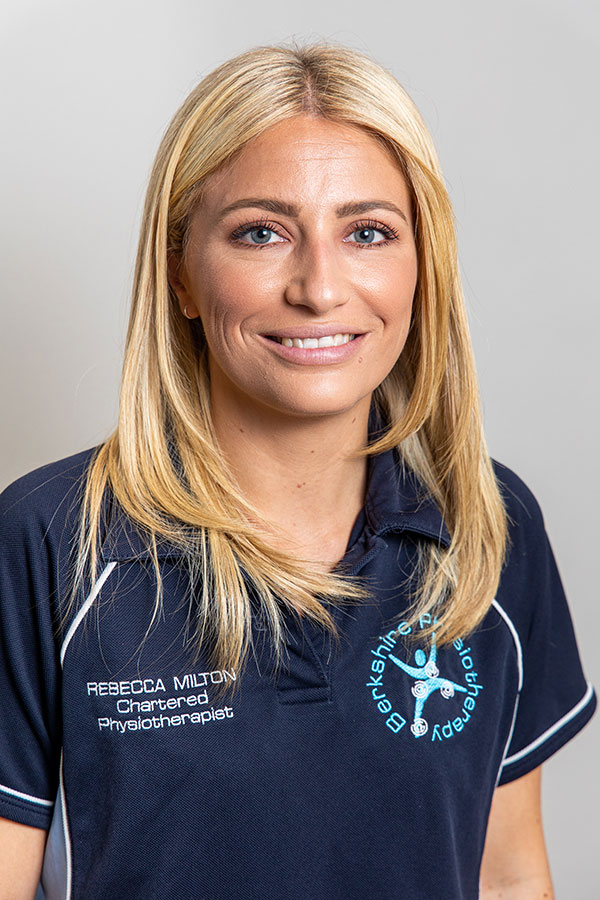 Rebecca Owen (nee Milton)
Senior MSK Physiotherapist
About Rebecca
My physio career began working here at Berkshire Physio when I was 16 years old as a physio assistant. It inspired me to go on and study physiotherapy at university. Since qualifying as a physiotherapist I have spent time working in the NHS and with London Irish RFC. I enjoy treating all musculoskeletal problems, with a special interest in sporting injuries, due to my own history of sporting injuries over the years!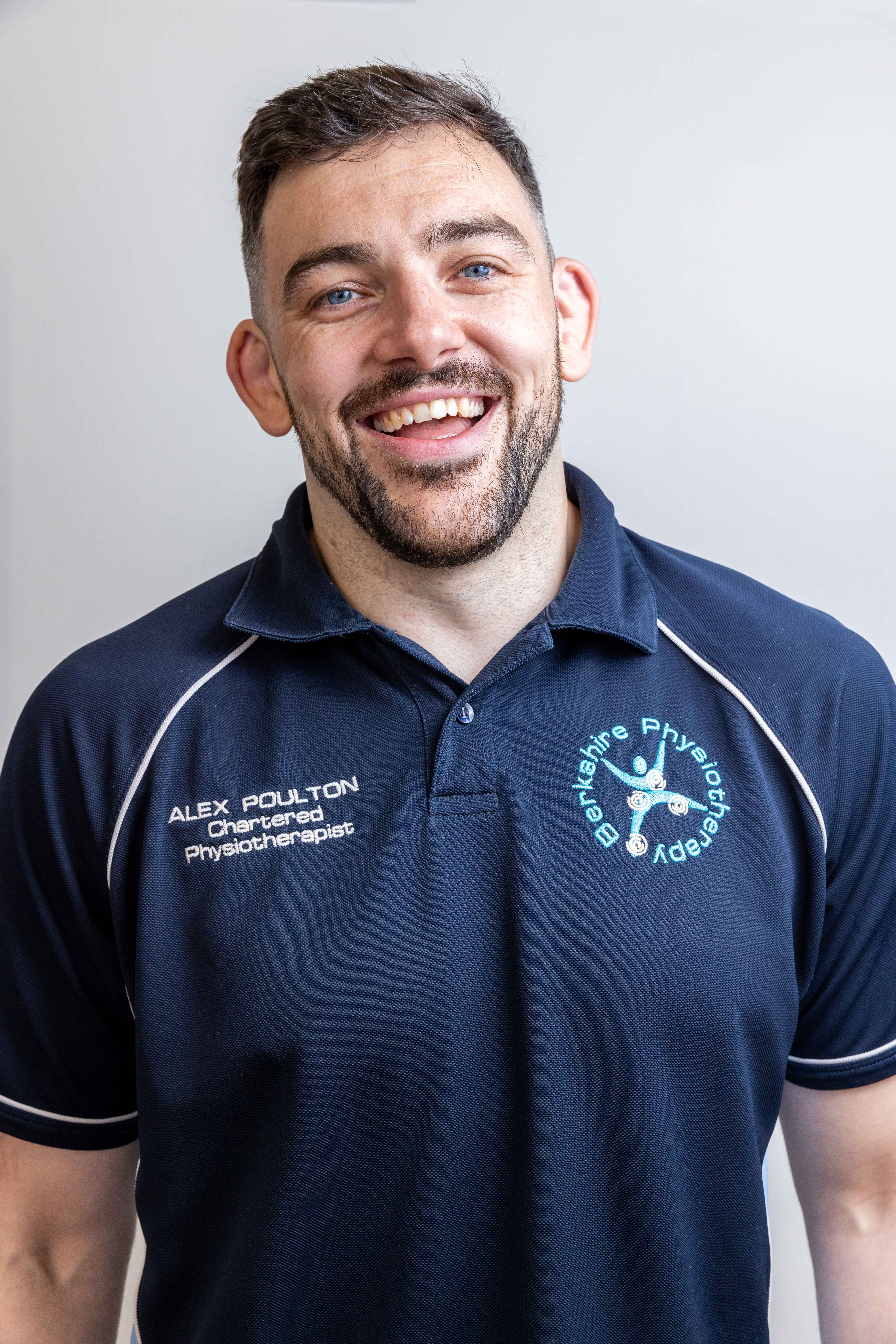 Alex Poulton
Senior MSK Physiotherapist
About Alex
My broad experience ranges from private to Elite level sports settings. As a decorated combat athlete, I have a particular passion for sports physiotherapy, having worked as Head of Sports Science and medicine at both League 1 and 2 clubs in the English football league. Through my physiotherapy career I have treated a wide variety of upper and lower extremity injuries with a proven track record of effective injury rehabilitation.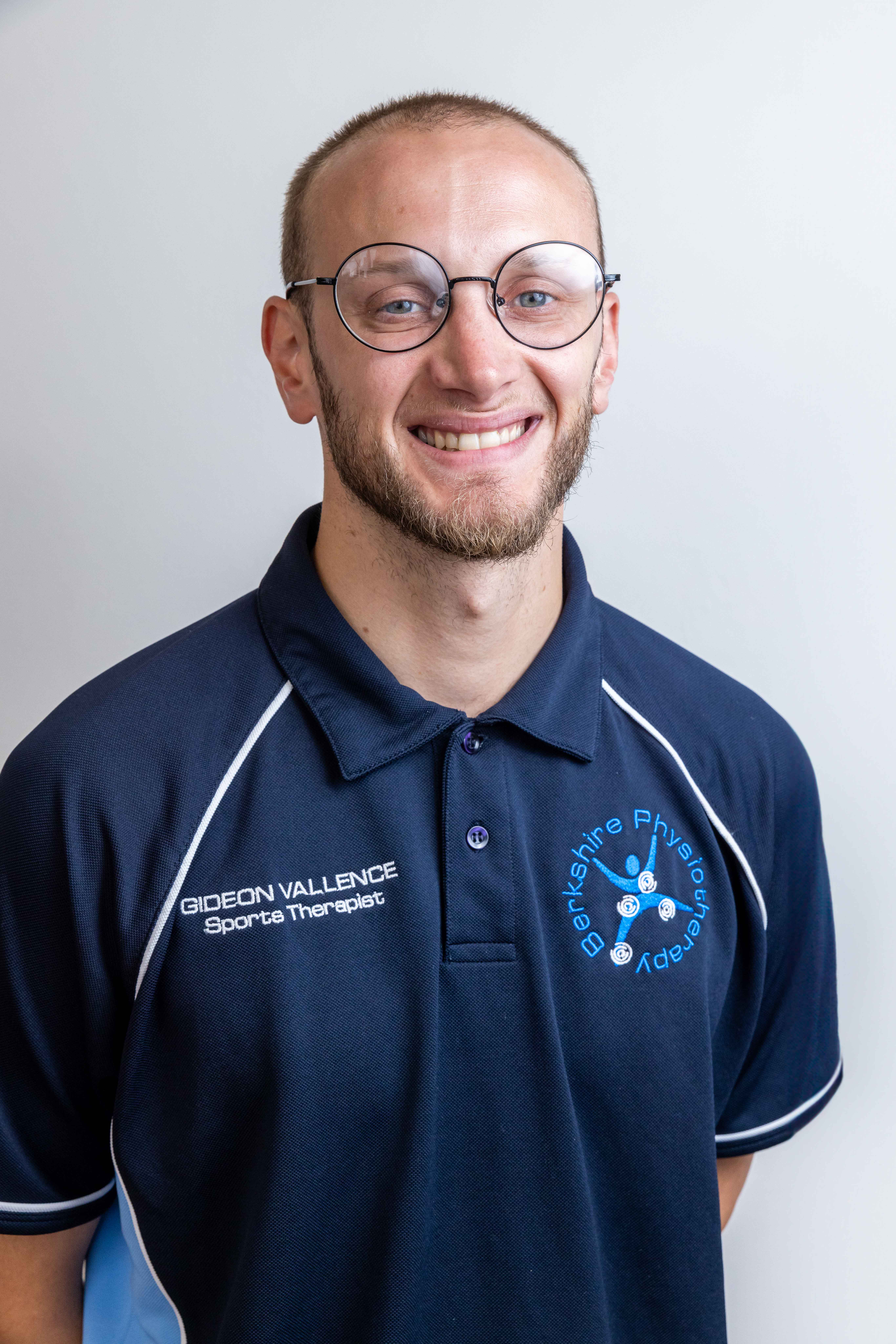 Gideon Vallence
Graduate Sports Therapist
About Gideon
I graduated in Sports Therapy in 2019 and have since worked in private practice and as the lead sports therapist at Basingstoke Town Football Club.
My interest and passion for sports therapy started when I was playing for Southampton FC U14s and suffered a number of severe injuries to my lower limbs. I am also a qualified Personal Trainer Level 3 and have recently completed a Clinical Yoga course. I enjoy supporting clients through the stages of rehabilitation and enabling them to get back to the exercise, sport and life that they enjoy.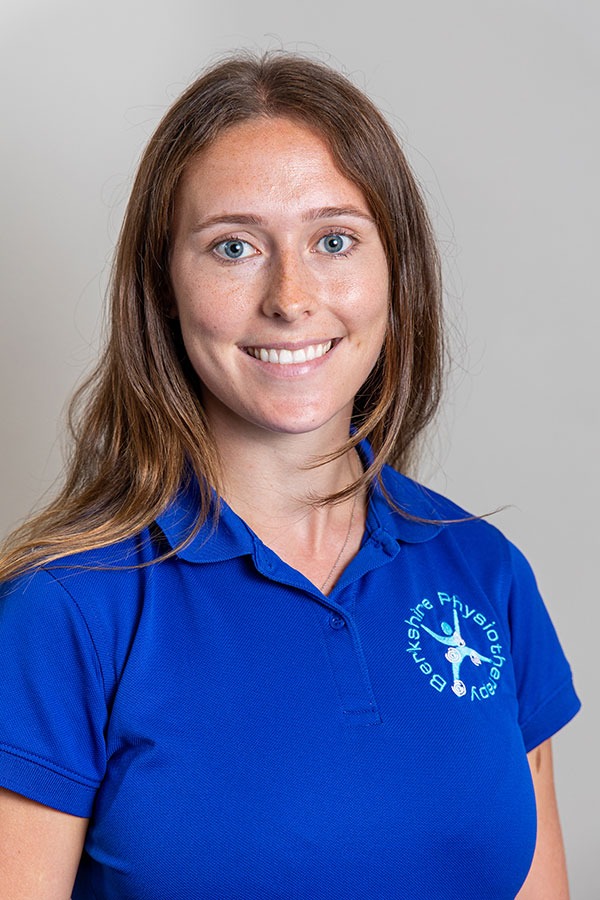 Georgia Cook
Graduate PT & Massage Therapist
About Georgia
I joined the team at Berkshire Physiotherapy in 2020 as Personal Trainer and Sports Massage Therapist following my graduation in Sports Therapy and Rehabilitation. I love meeting new clients and helping them reduce pain or tension through deep tissue sports massage.
As Personal Trainer I thrive on developing bespoke training schedules and programmes that clearly address my clients' needs.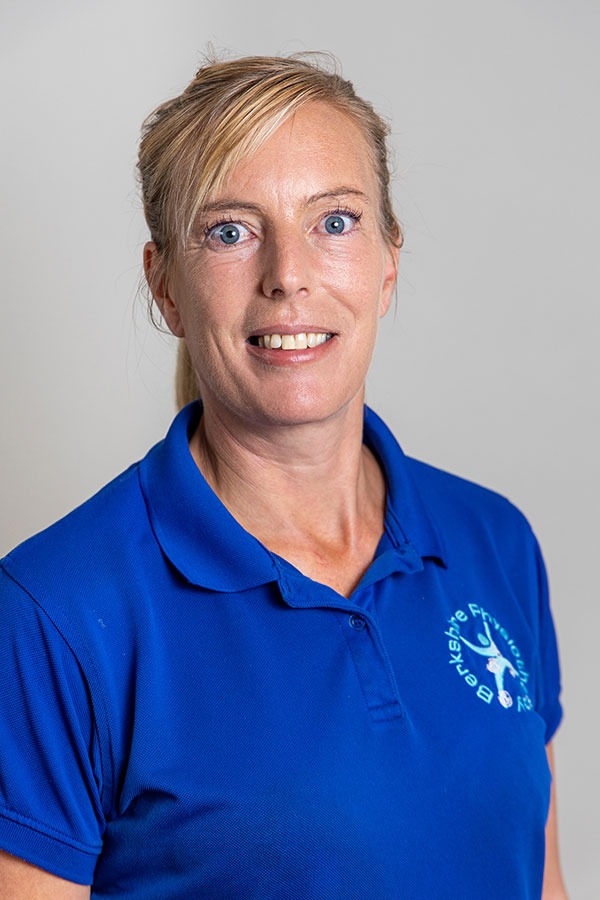 About Jo
I qualified as a Sports Massage Therapist (VTCT3) in 2008. I did this as a top up course to my sports science degree. I was interested in massage as I saw the benefits it could have for my lifelong hobby as a horse rider and I was soon treating a wide range of clients. To help clients on their road to recovery gives me great satisfaction.
I have a keen interest in the outdoors and horse riding.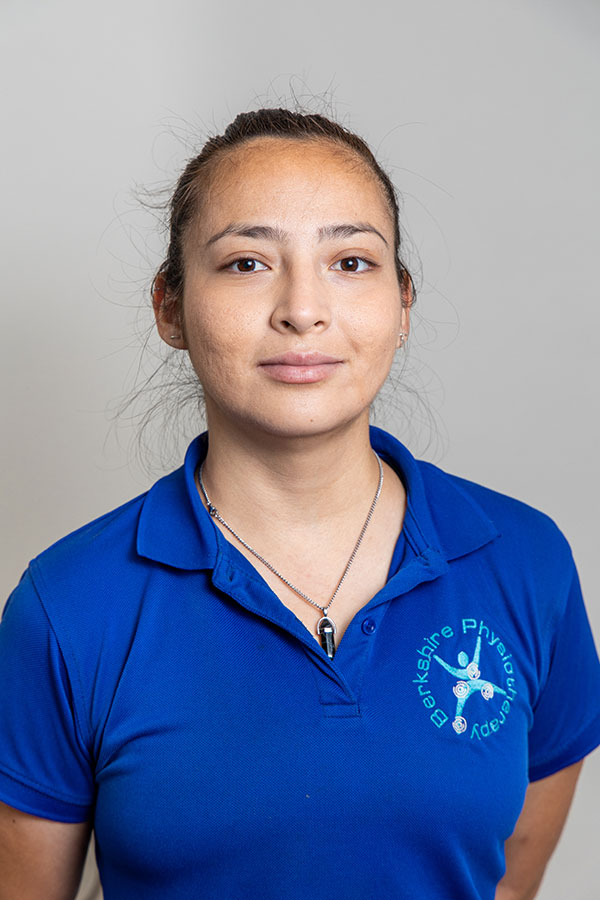 About Carolina
I specialise in sports massage, pregnancy massage, massage for cancer patients and lymphatic drainage along with deep tissue techniques. During my massages I like to use my forearms, knuckles and elbow stripping techniques to go deep into your muscles and release any tension and stiffness.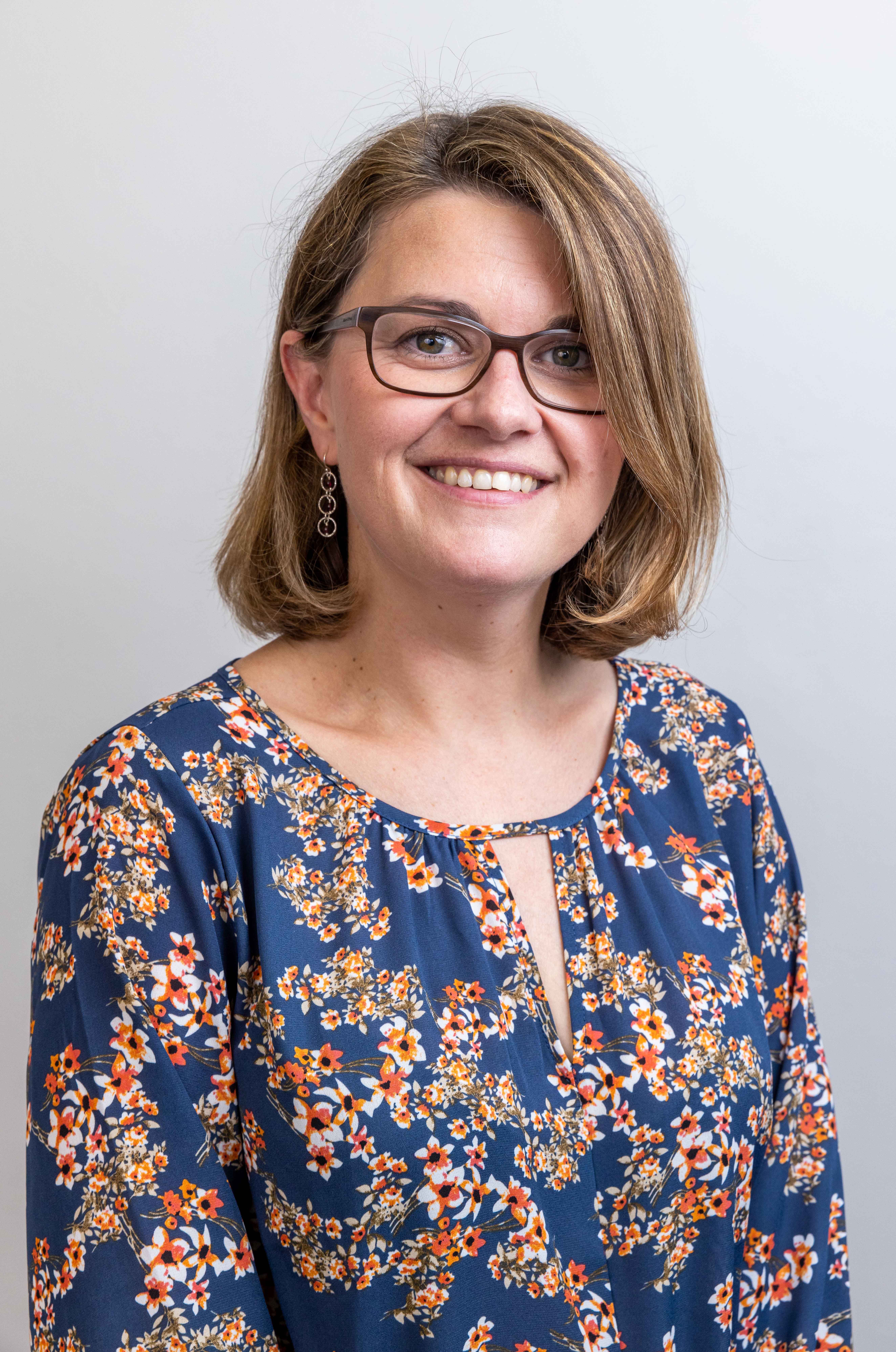 TESTIMONIALS
"Georgia Cook was excellent. An easy going person, very polite but also really good at her job. She was about to locate and treat problem areas without me pointing them out. I have already booked to see her again."- Jo
READY TO BOOK?
If you are ready to book your appointment then just click 'Book Online' below! Alternatively you can call us on 0118 966 8601